A one-stop, white-labeled, mobile-ready, point-of-sale, digital auto loan solution for banks and credit unions.
Our Digital Auto Loan solution - private-labeled with your branding and our technology underneath - provides a best-in-class auto loan experience for your customers. Optimized for mobile and desktop, borrowers can learn, shop, select, apply and get pre-qualified for an auto loan in minutes.  Plus, they can do it on their own schedule and preferred device to get the loan program that fits their needs. 
Borrowers can learn about key aspects of the auto loan process, terminology, pre-qualification requirements, documentation and other important topics.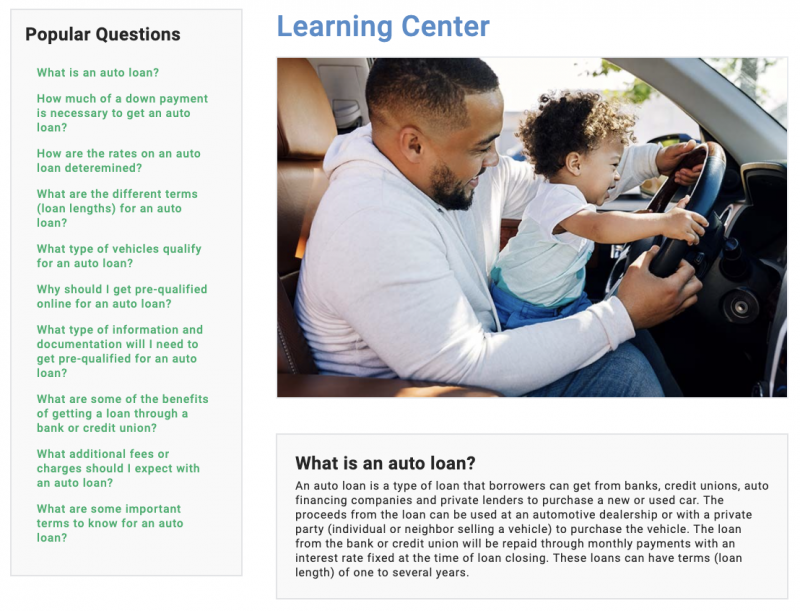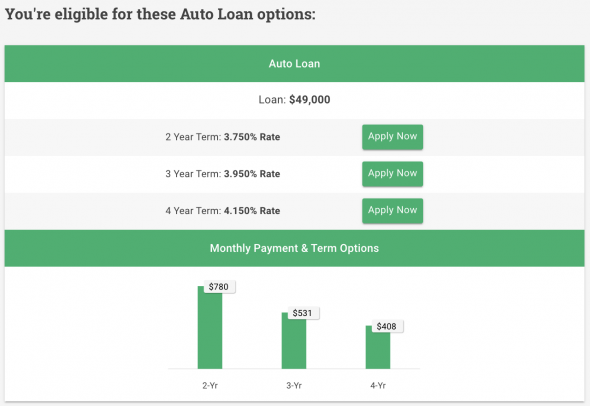 Rates, Programs & Valuation
Borrowers can input details of their auto loan and receive term, rate and payment options and select the one that works best for them.  The valuation of the vehicle is confirmed to support the pre-qualification requirements.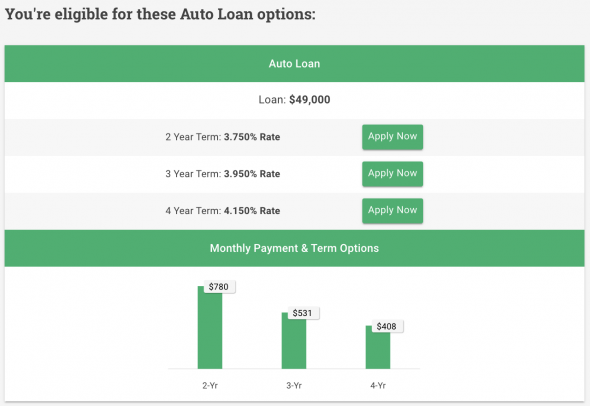 Our auto loan application is easy-to-use, keeps the customer engaged, and delivers all of the needed information to the lender.  An optional soft credit pull can provide the borrower with an instantaneous pre-qualification for the auto loan.