A white-labeled, mobile ready, point-of-sale solution to initiate a Commercial Loan with your business partner.
We understand a key part of your success is supporting your local businesses. This is why we've developed a Commercial Loan Solution that brings the process into the 21st century. Allow your borrower to start their Commercial Loan online by providing information on their desired loan, their business, the applicant and a Personal Financial Statement – all in a user-friendly fashion. Imagine the quality of the conversation between you and your business partner once this information has been delivered and reviewed.
Our Commercial Loan Solution supports the collection of data on several loan types including the purchase or refinance of a commercial building, bridge loan or line of credit, purchase of equipment or inventory, and the purchase of commercial vehicles.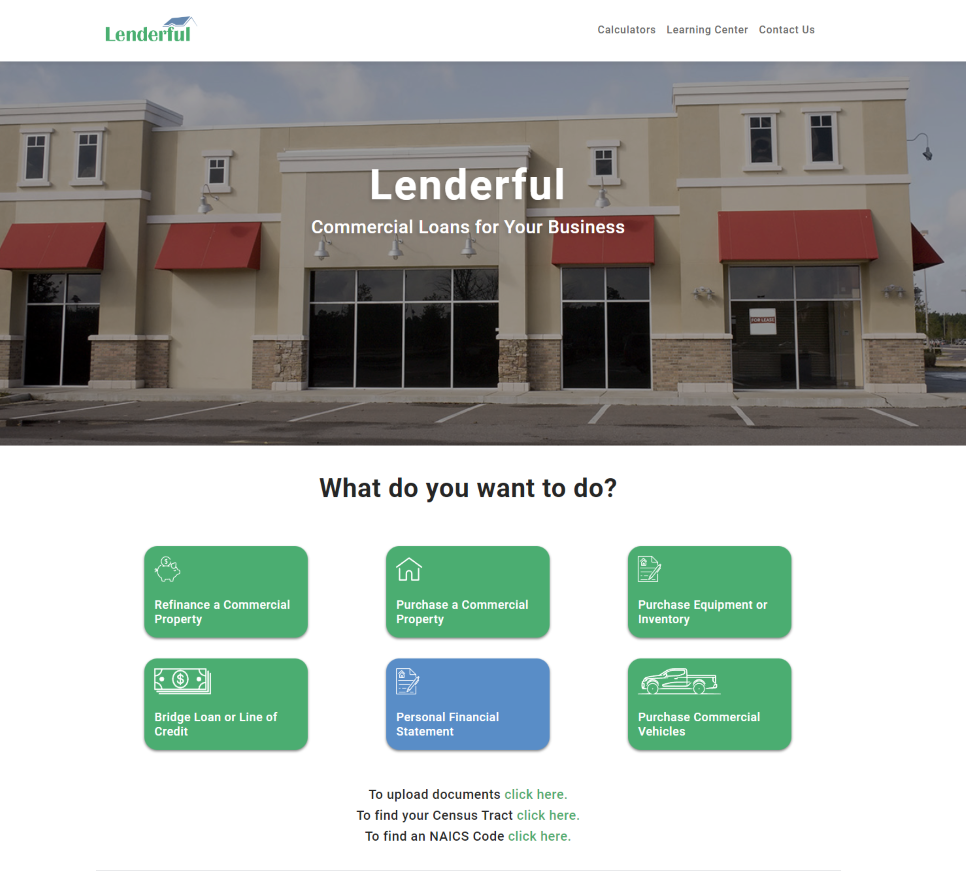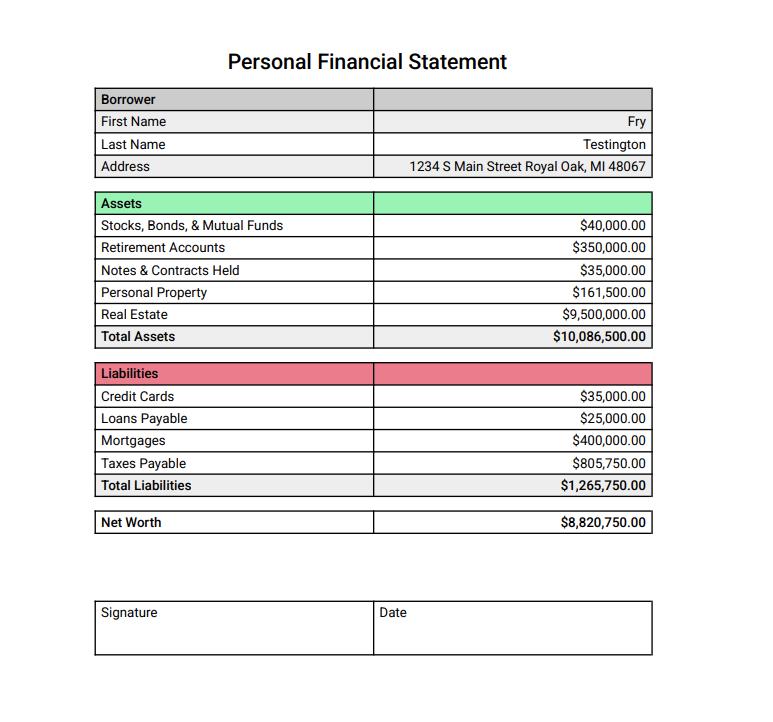 Personal Financial Statement
A key part of the Commercial Loan is the Personal Financial Statement. Why not eliminate the challenges of creating one by providing a user-friendly, online tool that the applicant can use? Not only can the statement be easily developed, but a signed copy can be uploaded and delivered right to the loan officer!