A low-cost, easy-to-use tool that with a few pieces of data lets borrowers create and email a prequalification letter with a copy to their loan officer and/or realtor in 5 minutes or less.
PreQual Express is a unique, state-of-the-art digital experience that is available alone or with our Digital Mortgage Platform to accelerate the home-buying process. Completely customizable with contact information for your loan originators who can share the link with potential customers, realtors and past contacts. Powered by a soft credit pull and basic calculations that follow jumbo, conventional and FHA fixed underwriting guidelines according to your programs.
The borrower can follow the simple instructions and answer a few questions, and after a soft credit pull and automatic calculations, a prequal letter is emailed to them, their loan originator and/or realtor in 5 minutes or less.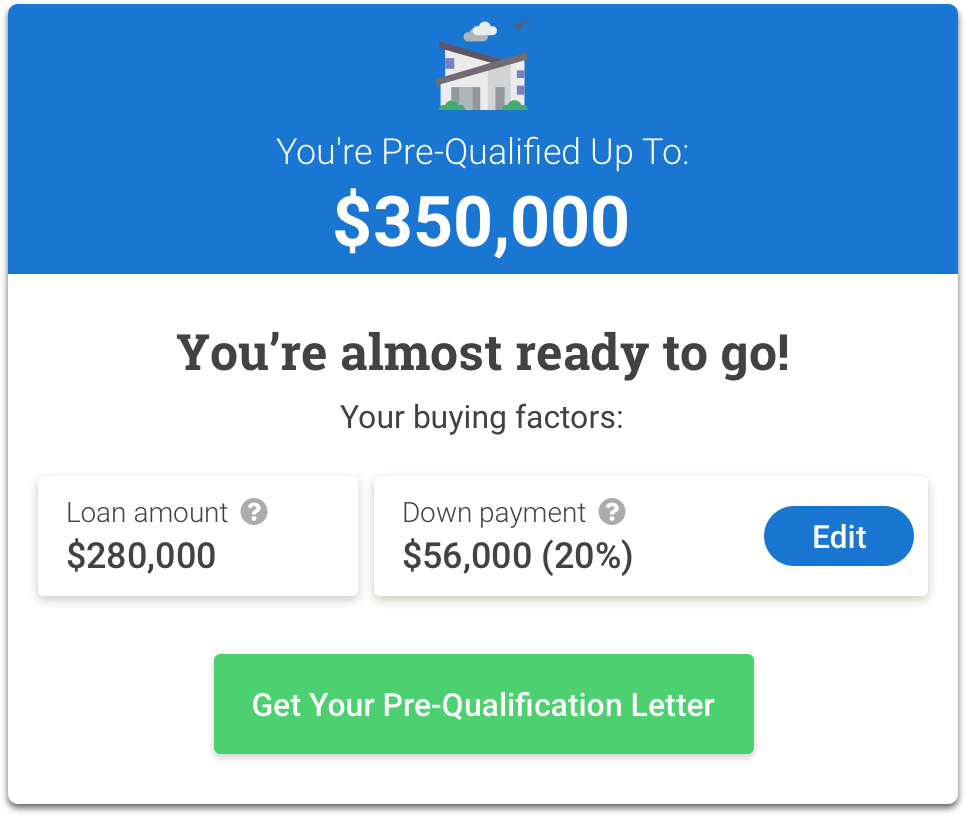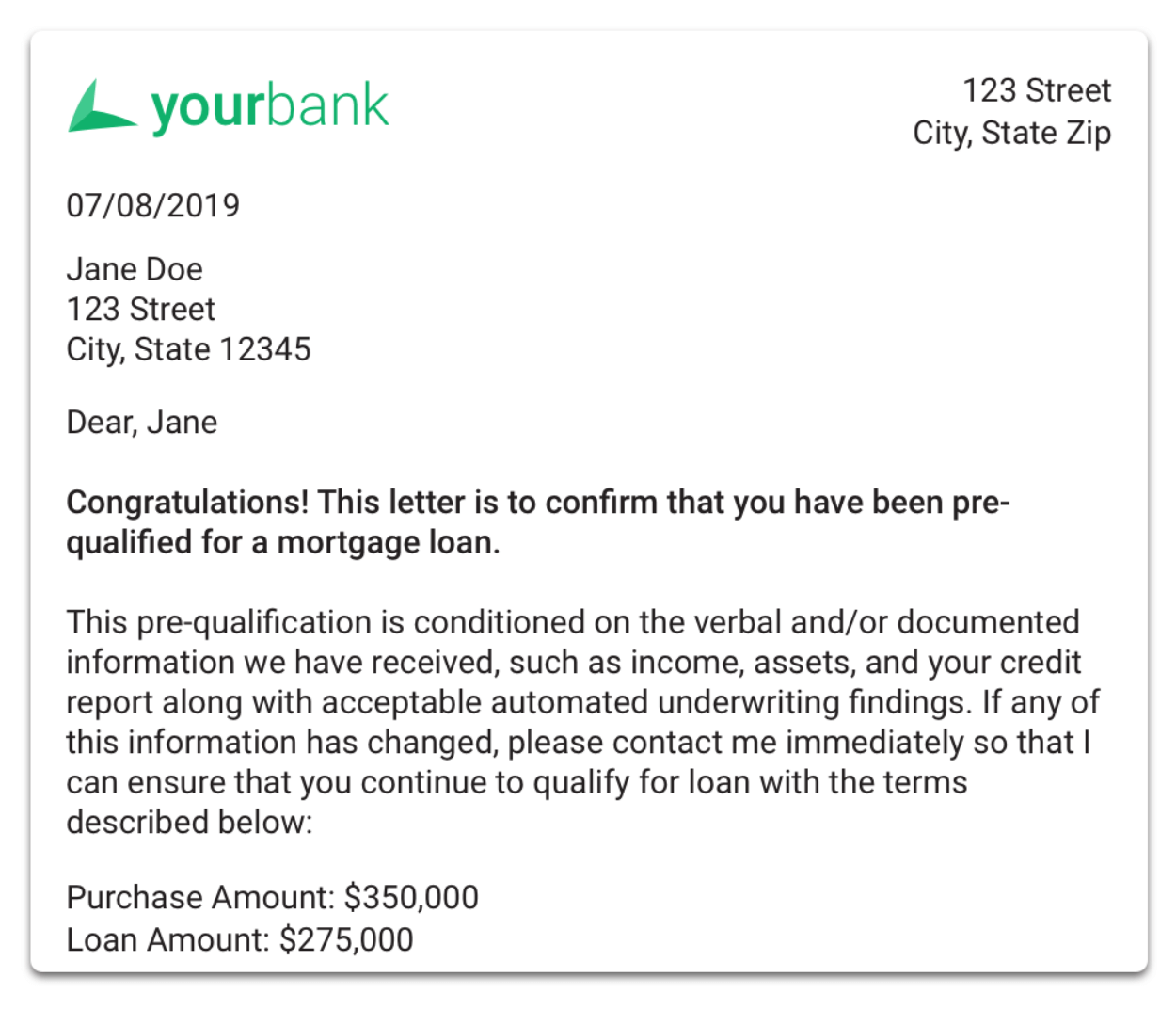 If a borrower already knows they would like to change the amount of their down payment, they only need to return to the tool, change the amount and then re-issue the letter with the correct totals.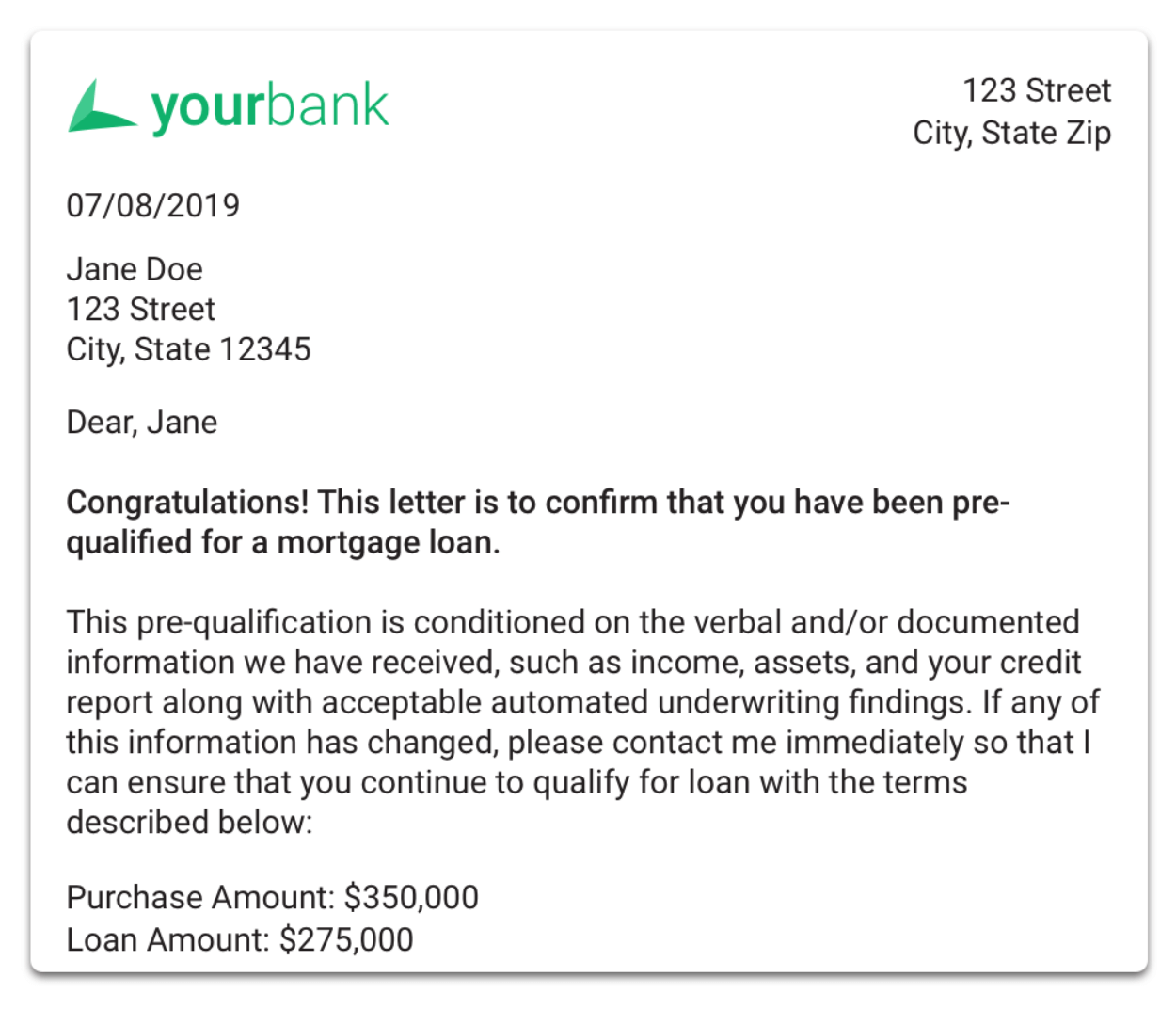 Say a borrower wants to make an offer on a home and their loan originator is unavailable. With a few clicks, they can create the letter to submit with that offer to purchase, and avoid losing out on the home of their dreams.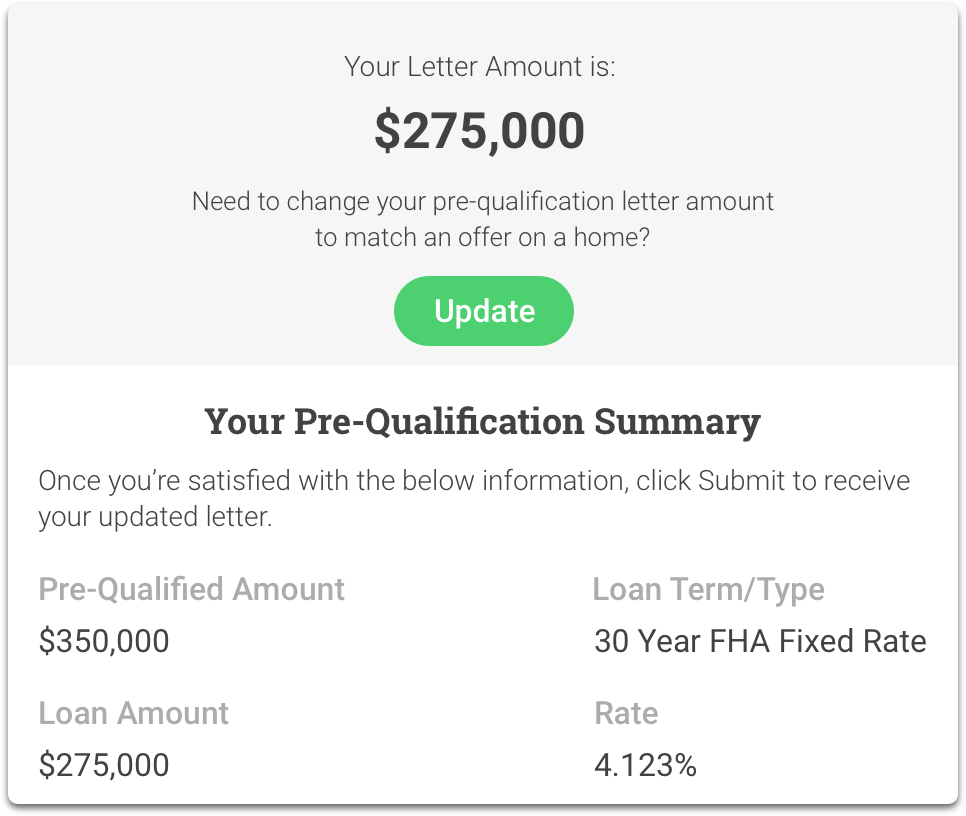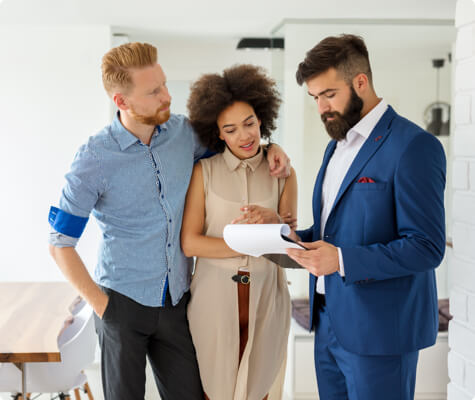 For a low setup fee and monthly rate for each URL created, your Loan Officers can generate more leads and make more loans while building relationships with realtors and borrowers.